Thanks to Jasen Rice, I came across this synopsis of a 1915 Scientific American article warning consumers as to how to steer clear from getting a bad used car.    It's amazing how many things are the same, and how many things are so different.
Suspicion of used-car dealers has a long history in the U.S. if an article in a 1915 supplement to Scientific American is any guide. The story, "Buying a Second-Hand Automobile," by Victor W. Pagé, runs for more than 3,000 words, recalling one horror story in detail and giving loads of advice on how to avoid being swindled.
"Unfortunately," Pagé notes, "there are a number of dealers who do not hesitate to palm off any car they may have on hand without making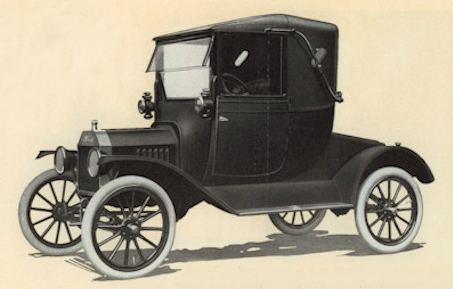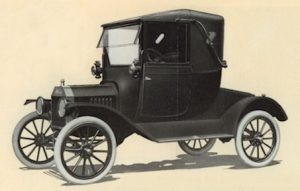 any repairs of a permanent nature. These gentry also are prone to making misleading statements regarding the date of manufacture, power and condition. As they sell on a commission they cannot afford to make repairs, but as false testaments are cheap, plenty of claims are made that will not be supported by the performance of the machine."
In his star example, Pagé recalls a car whose engine began malfunctioning within a week of the vehicle's purchase. When he removed the cylinders, he found "that two of these had been badly scored by running the pistons at some time or other without adequate lubrication. In order to compensate for the lost compression, due to the scratches, a metal plate about ¼ inch thick had been riveted on each piston working in the defective cylinders."
And that was just part of the car's woes and the tricks the dealer had used to make it salable.
"The transmission system," Pagé recounts, "was but little better." After removing a thick grease, impregnated with what appeared to be wood fibers, from the gearset, it was seen that the intermediate and slow speed gears were so badly worn and burned that new ones had to be obtained. In addition to this, the badly worn cone clutch facing had been made to hold by driving in rubber bands between the cone and friction material at all points between the rivets where the leather could be pied up for their insertion."
When taking the car out for a spin, moreover, "the driver had avoided using the gears as much as possible, doing all the driving on the direct drive or high speed which did not call for rotation of any gears except the constant mesh members, which seldom wear enough to cause noise because they are not clashed into engagement as the shifting members are."
Among the tips Pagé offers: Examine the engine for superficial defects, and, after inspecting many other things, have the seller take you for drive. "Before going out, insist on having the full number of passengers the car is supposed to carry. Occupy a seat convenient to the driver so you can watch the way the car is controlled." Also, "pick your own route for a demonstration, taking a variety of roads," and have a demonstration of at least 50 miles."
Finally, "do not buy a big car because it is cheap and appears to be a lot for the money." And "do not buy some millionaire's discarded plaything unless you have enough to maintain it, in which case you will not need to be a second-hand car."
Credit: Scientific American
The post 1915 Warning: Beware of Used-Car Salesmen appeared first on Dale Pollak.